Mohammed Moizuddin
GENERAL MANAGER
Mohammed Moizuddin, General Manager,brings with him a decade of experience in finance management in the African continent. With a Graduation inAccounting and Business Management and an MBA from the coveted IIET, Hyderabad, he steers Alsalaam Enterprises' business direction based on his deep financial insights.
The organization gets its financial oversight, control, and direction from him. He also provides the overall strategic leadership for all departments and business aspects. He brings with him more than 11 years of international experience, leading in various business capacities. He specializes in the areas of manufacturing and finance. He has played the key role in the exponential growth of the company.
Mohammad Furkhan, Operations Manager, manages all aspects of operations at Alsalaam Enterprises. With over a decade of experience in the industry, he is at the heart of our company's project planning, production, project management, and much more. He is responsible for ensuring the smooth operation of production and processes, both within and outside the organization. His strengths lie in manufacturing processes, ordering, warehousing, and ensuring product delivery. His vast experience is pivotal to ensuring that our processes and quality standards always exceed our client expectations.
Mohammad's prowess in the management of production-related operations with outside suppliers and agencies has been instrumental to the organization. His strong industry relations and in-depth manufacturing and production knowledge and expertise help us steer ahead of the competition.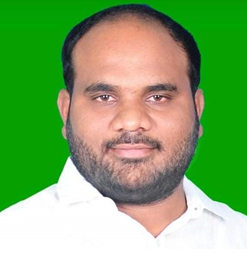 Mohammad Furkhan
Operations Manager
Mohammed Ahmed
Sales Representative
Mohammed Ahmed brings several years of experience in the international pharmaceutical industry to the Alsalaam Enterprises team. He is the commercial lead for the organization and has played the key role in the company's success in the areas of sales and marketing. He is also responsible for pricing, contracts, and customer service.
He has built his career in strategic sales and marketing and has held multiple positions with leading organizations in the past.His vast industry experience brings along a larger network of business relations.Mohammed has been instrumental in the exponential growth of our business.
Sak, Senior Manager,is the pharmaceutical specialist and part of the seniormanagement at Alsalaam Enterprises. He plays the key role in the development of in-house research expertise and in leading the development and implementation of successful methodologies.
He brings with him more than a decade of experience, having worked at the forefront of the global pharmaceutical industry. A Graduate in BPharma, he plays a pivotal role in the creation and management of partnerships in the areas of R&D, supply, and production of all types of medicines. Sak is a natural leader and plays an important role in all company policies.
Sak
Senior Manager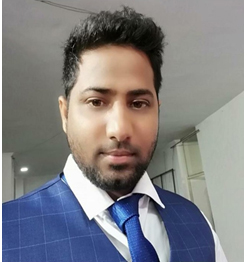 Mujtaba Ali Shah
Technical Advisor
Mujtaba Ali Shah, Technical Advisor, plays a key role in pharmaceutical development, manufacturing, and supply chain. He has an important role to play in ensuring production of Alsalaam products in an efficient and compliant manner.
He contributes to the development of manufacturing processes for new pharmaceutical products. Mujtaba also oversees outside manufacturing partners for commercial products. Before joining our organization, he has held various positionsin manufacturing support and process development in different reputed organizations. He has a wealth of experience in managingchallenging and complex global supply chains. Mujtaba is someone who makes things possible even in the most complex scenarios in the industry's supply chain story.